ConverterTec Deutschland GmbH
Empowering your Solutions
ConverterTec is a globally acting company with strong expertise in power electronics and electrical cabinets. We offer solutions based on our Modular Platform as well as a comprehensive Aftermarket & Service portfolio to support you today, in 20 years and beyond.
Converter installed globally
Largest single converter power
Countries w/installations
United States
Brazil
Spain
Germany
Bulgaria
India
Japan
Canada
Mexico
Argentina
Chile
Uruguay
Maroko
Portugal
Angola
Ethiopia
France
Great Britain
Ireland
Svalbard
Norway
Sweden
Finland
Nederland
Poland
Czechia
Ukraine
Belarus
Litva
Latvia
Estonia
Italy
Austria
Romania
Greece
Slovenia
Croatia
Turkey
Iran
Pakistan
China
Vietnam
Thailand
Australia
South Korea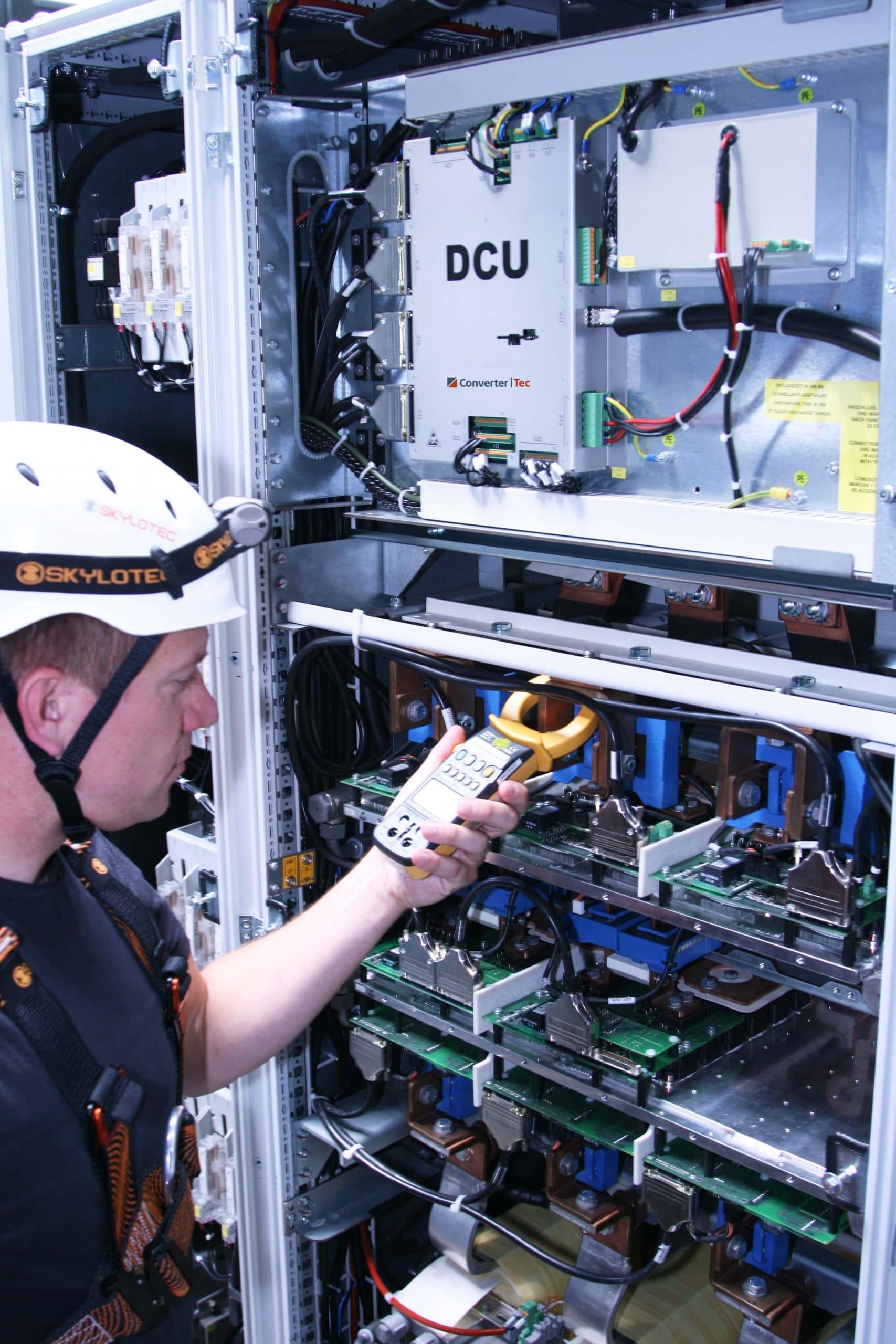 The Future of Energy Supply
We anticipate an ongoing and accelerating trend towards decentralization of the energy system. Energy generation will shift from yesterday's generation, primarily in high voltage levels, even more to tomorrow's medium or low voltage levels.
In line with this transition and in combination with the aim to decarbonize the overall energy system, converter system technology will become even more relevant to our future power supply than it is already today.
Connecting sectors which were separated in past and supporting our customers worldwide we help to pave the way into a more sustainable energy landscape.
We are experts in power conversion. Our solutions can be applied to multi-MW power producers, consumers or any kind of prosumers. To support your application, we offer comprehensive solutions to your wind, battery storage or hydrogen application – also available as fully integrated power station.
In addition, we offer Engineering Service as well as solutions for local production if needed.